NEW CARTESIAN CONVENTION
(1) All distances are measured from the mirror as origin.
(2) Distances measured against the incident light are negative.
(3) Distances measured in same direction as incident light are positive. One advantage of this system is that, if the object is placed to the left of the mirror the ordinary graphical (Cartesian) convention of signs comes into operation, i.e.,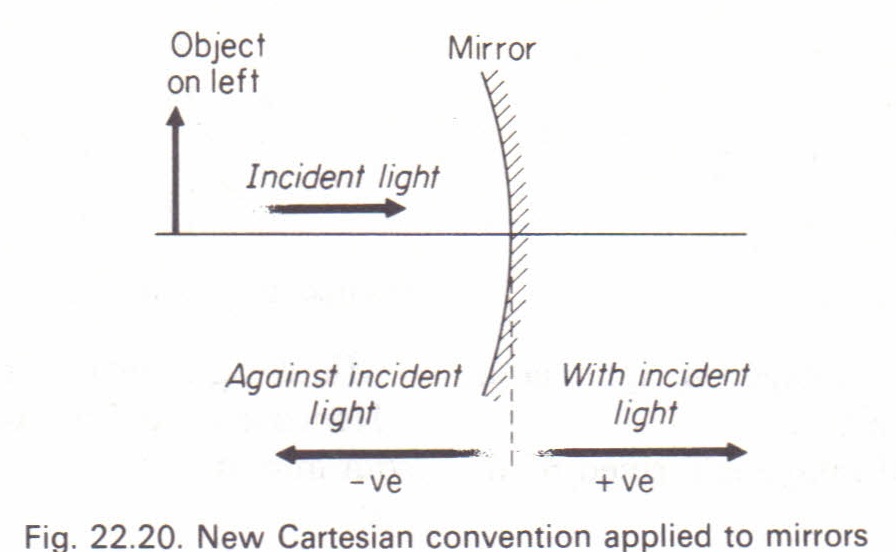 distances measured to the left are negative; those to the right, positive (Fig. 22.20). On the new Cartesian convention the focal length of a concave mirror is negative; that of a convex mirror, positive.